Great Barrier Reef Masters Games- Trail Running
May 21, 2021
@
4:30 pm
–
5:00 pm
Events
5.5km or 12km on dirt road and bike trails
Minimum Age
Minimum age for competition is 30 years. Age is determined as on the day of the event.
Age Divisions
30 – 39
40 – 49
50 – 59
60 – 69
70+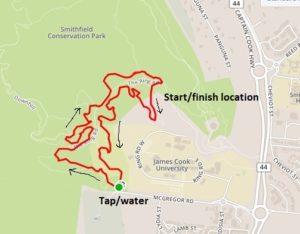 Everyone that registers for the road race on Sunday (42.2km, 21.1km, 10km or 5km), receives a 50% discount off the trail race on Friday.
Current Dynamic Running club members receive a 35% discount off the entry fee.
Be aware that there is a 'Games Fee' of $69 in addition to the sports fees. Get in early and register because this games fee goes up to $89 in April 2021!